MSA University will proudly host its 9th employment fair on December 5th and 6th 2015 at its October premises. More than 50 employers will be participating at this special event to provide various job opportunities for all majors and for different levels of expertise.
Who can attend?
- MSA graduates and students who receive dual certificates, one from MSA University and it's accredited by the Supreme Council of Higher Education in Egypt and the other one from Middlesex or Greenwich Universities according to their major and it's accredited worldwide.
- Graduates of other universities who have minimum 3 years' experience + post graduate study or international certification "Ex: MBA, DBA, PhD, CIM, CMA, CPA, CFA, CISPM, CELTA, TESOL, HRBP, HRMP, C.I.P.M., CHR, GPHR, SPHR, CSP, CIA, CM, etc"
kindly find below the link for the event:
https://www.facebook.com/events/908174639272876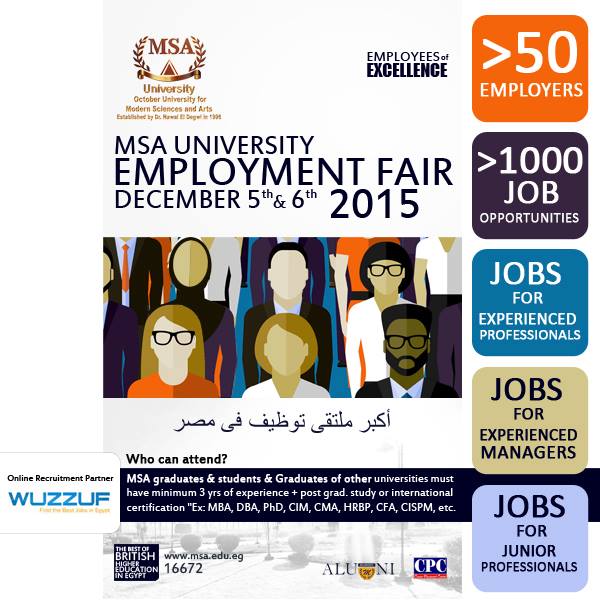 MSA Employment Fair 2015 Participation Packages